In Antibes Juan-les-Pins, a festive restaurant, lounge bar, sea-view terrace and beach club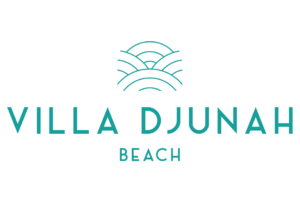 Discover our beach club & restaurant
Just a few steps from its sister property, Villa Djunah Beach invites you to experience a moment of escape in a beach club setting. Just go down a few steps to be immersed in a relaxed atmosphere where you can drink, dine and laze around on long summer days and evenings.
Its sunbeds and daybeds invite you to relax and let go. From 10 a.m., enjoy quality service with your feet in the sand with a breathtaking view of the bay of Juan-les-Pins.
In the evening, a cozy atmosphere with the sunset over the sea in perfect harmony with incredible dishes and a musical atmosphere always measured. 
Private parking with valet service.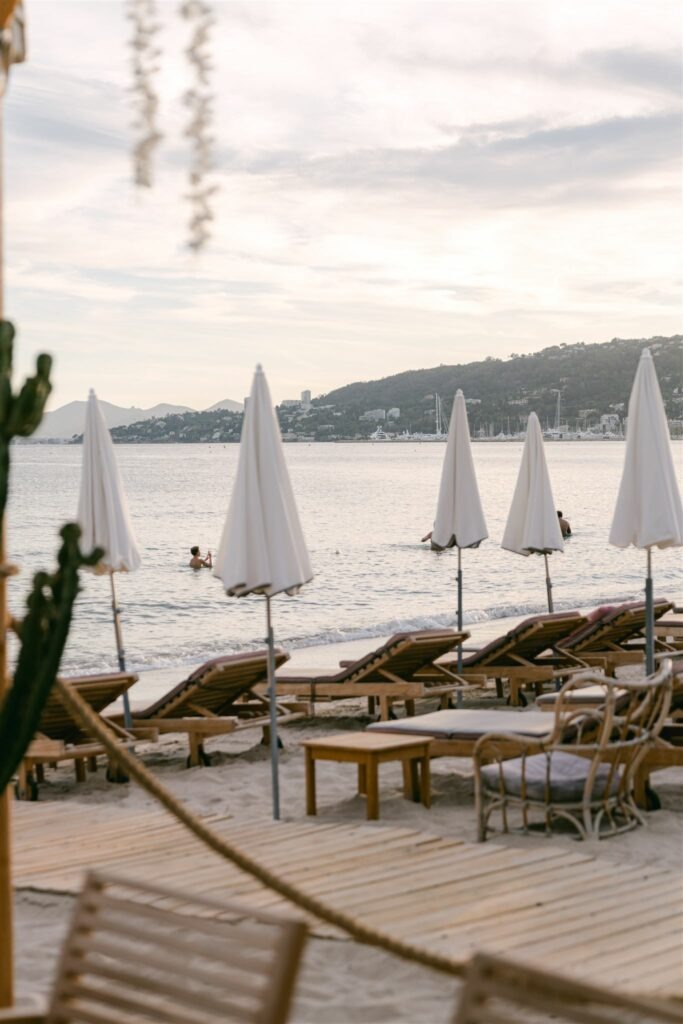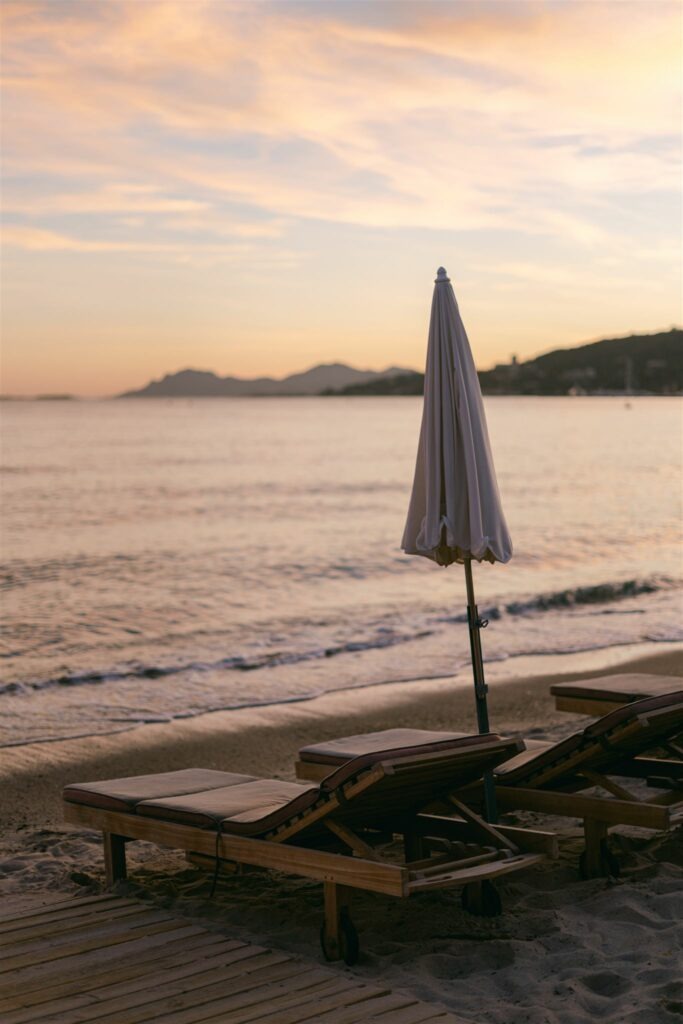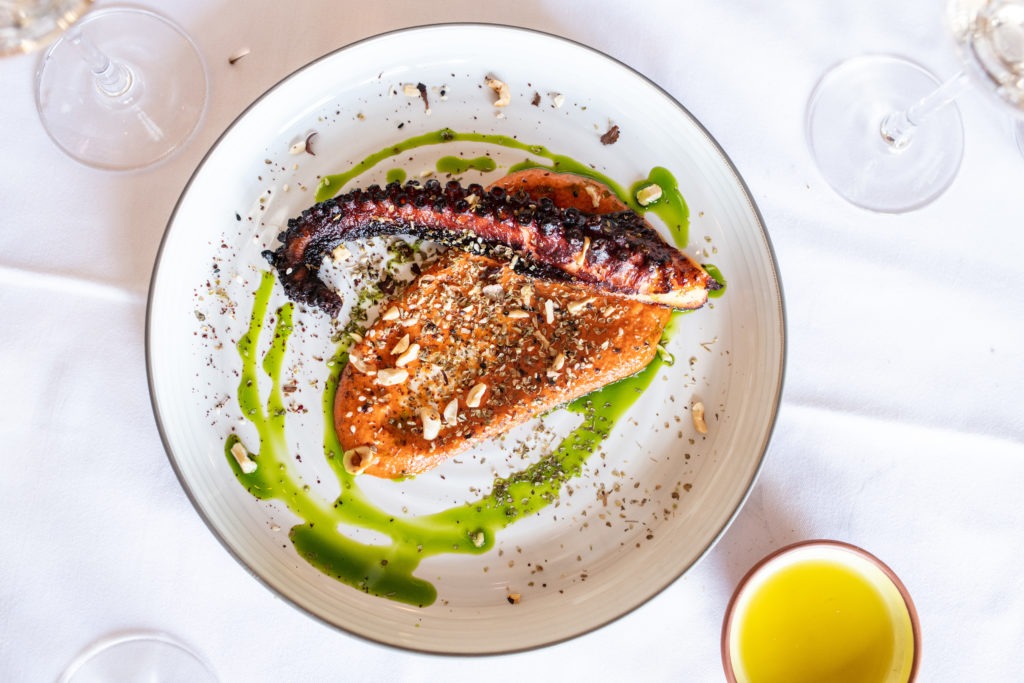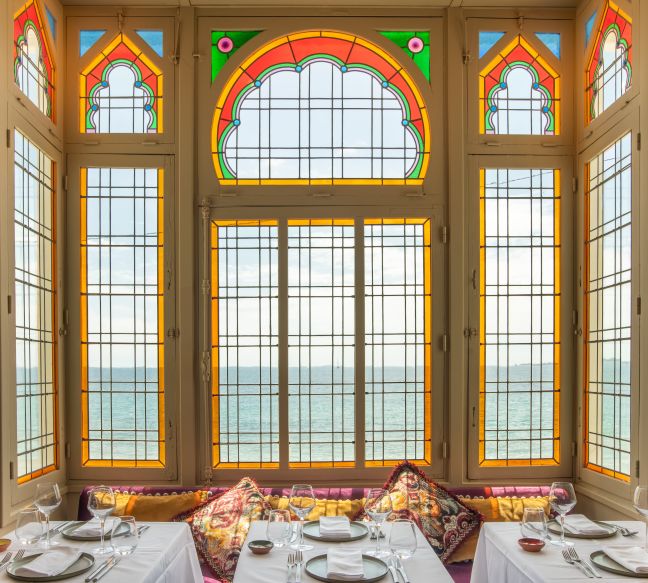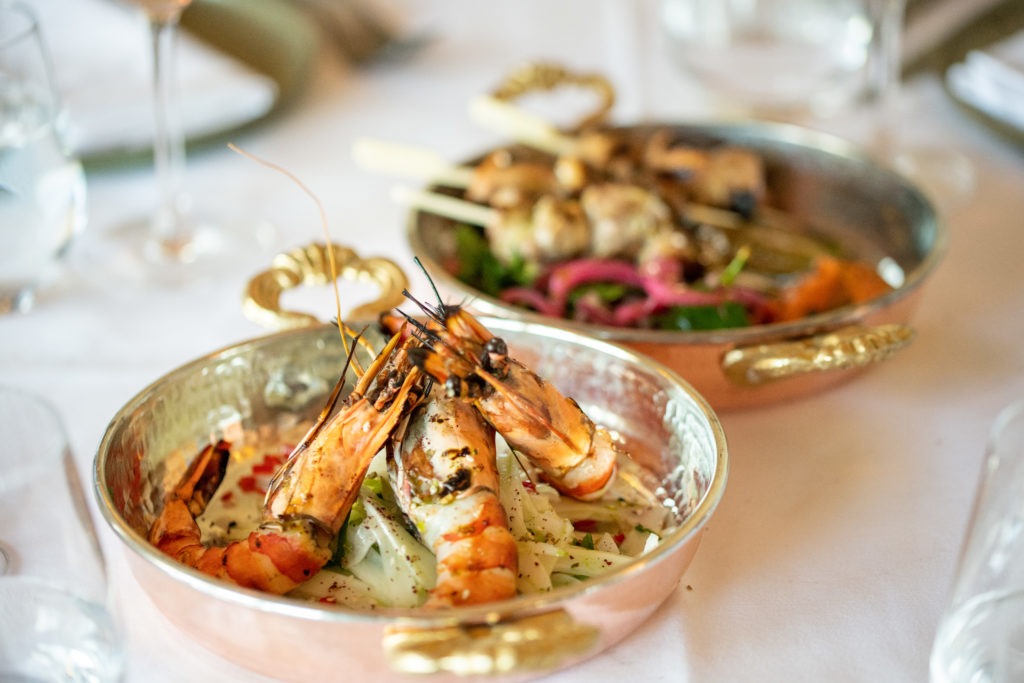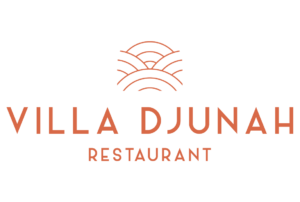 Our Juan-les-Pins festive restaurant with sea-view
Dimitrios Chartavelas, formerly from Hovarda, and his team will give you a special Juan-les-Pins restaurant experience, and a touch of the unexpected… With sharing and generosity at the heart of what we do, come and experience Villa Djunah !
Mediterranean flavours in an exceptional setting
Start off your evening with our unique selection of mezzes. These Lebanese delicacies are perfect to share with your guests and whet your appetite. Then bite into our signature fire-grilled dishes such as Tomahawk, Rack of Lamb or whole fish where a show will await you at the dinner table! On top of our authentic pieces of meat, a large selection of tasty and fresh vegetarian and vegan meals are also available.
The sommelier has created a carefully selected wine offering where guests are encouraged to choose from small and independent vineyards from the region.
Join us every weekend for our à la carte brunch from noon: our classics are an avocado toast and poached egg and our French toast. A secure children's corner with an approved facilitator offers creative activities from 12 p.m. to 4 p.m.
The Authentic Greek Head Chef, Dimitrios Chartavelas
From humble beginnings, to following the American dream, falling into a job that quickly became his passion.
Dimitrios' culinary career has taken him across the globe, from Miami, to London and most recently Saudi Arabia. Although inspired by modern and innovative Western cuisine, the authentic flavours of home, soon had Dimitrios running towards his roots.
From heading up the kitchen in fine dining Aegean restaurant Okto (in Riyadh), to launching Hovarda, London's successful Aegean cocktail restaurant, not to mention his years at Yosma, a famous Turkish Meyhane in London, Dimitrios' experience has only furthered his passion for the faraway flavours of the Orient.
Eastern Promises, Djunah Delights.
Since 2021, Dimitrios' talent and passion adds extra zest and vibrancy to the already distinctive Villa Djunah menu.
Infusing the two culinary worlds, modern Mediterranean and traditional Arabic, Dimitrios delights in creating authentic experiences, with fresh, honest food, falling perfectly in tune with the essence of Villa Djunah, fresh, vibrant with a touch of spice.
Enchanting gardens, seductive cocktails and eclectic musical nights: life in the South just got a lot more interesting.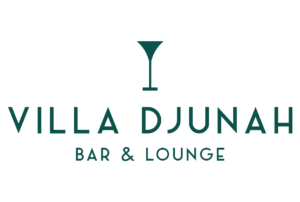 Our bar & lounge
Every night, Villa Djunah invites you to its bar & lounge offering a curated selection of timeless classics and audacious cocktails, inspired by our own herb garden, the fresh produce and flavours of our region.
Ideal for pre-dinner drinks or to spend the evening amongst friends, it also transforms into a festive hotspot for both music and party every week end from 12am to 4:30am. Check Villa Djunah's events calendar to get a view of our theme nights during the season!
A clubbing atmosphere with DJ
The menu shifts to give way to the clubbing side where bottles of spirits and Champagne take center stage with shows put on by our party-loving team. In summer, an outdoor party with a dance floor animated by our resident DJ and a second DJ set from 00:30 inside to make the most of the evening. In winter, a full festive experience indoors.
VIP areas around the DJ will provide the best experience for our customers. And for those who would like a more intimate and quiet moment, take advantage of our hidden terraces on the upper floors overlooking the Mediterranean Sea.
Walk-ins only.
Sunday to Thursday: 7pm – 2:30am
Friday & Saturday: 7pm – 4:30am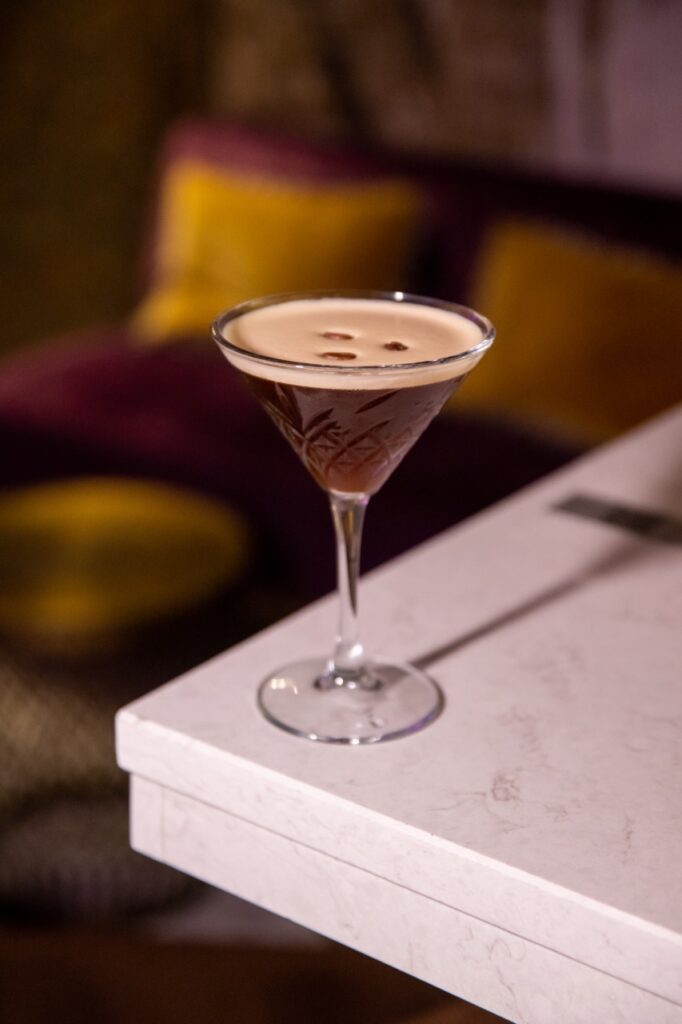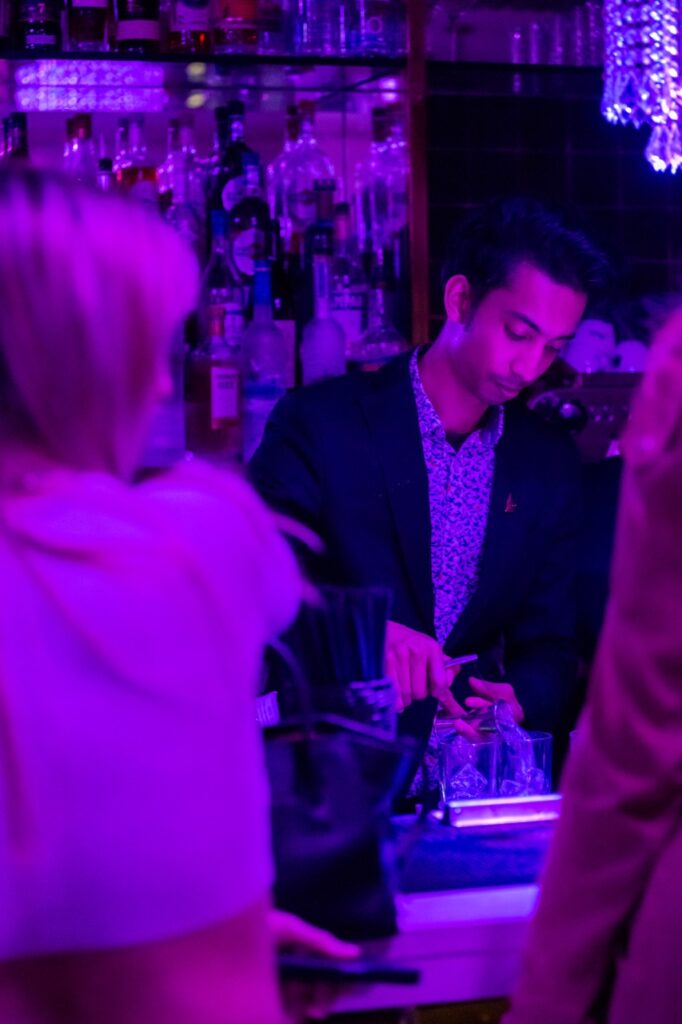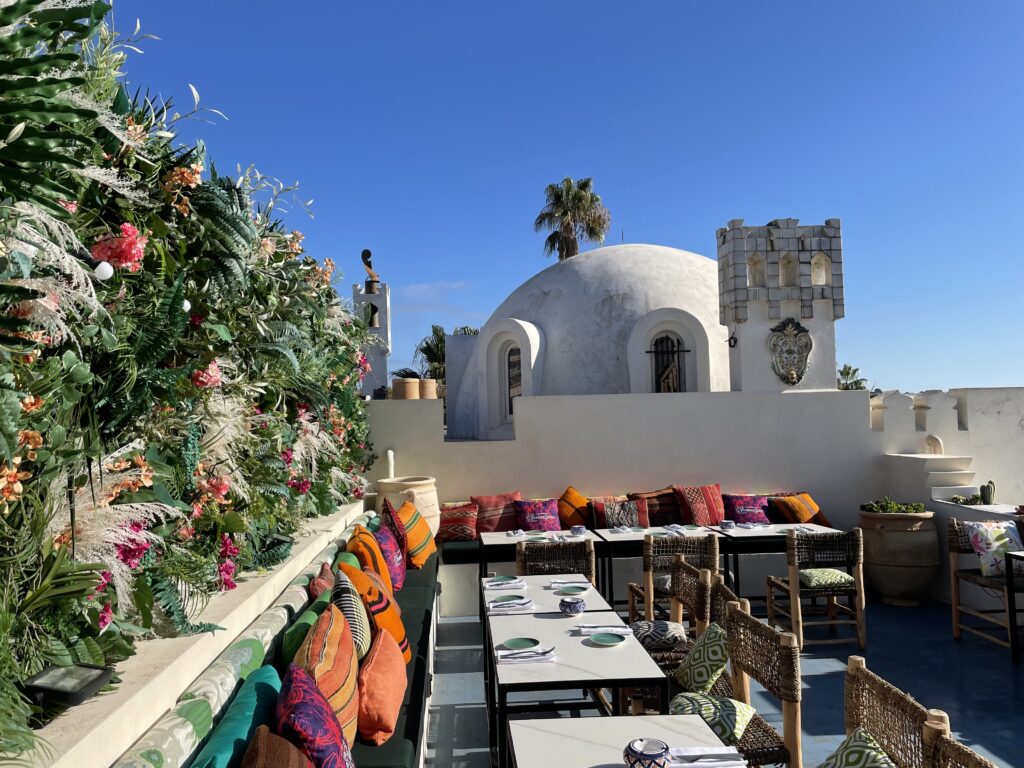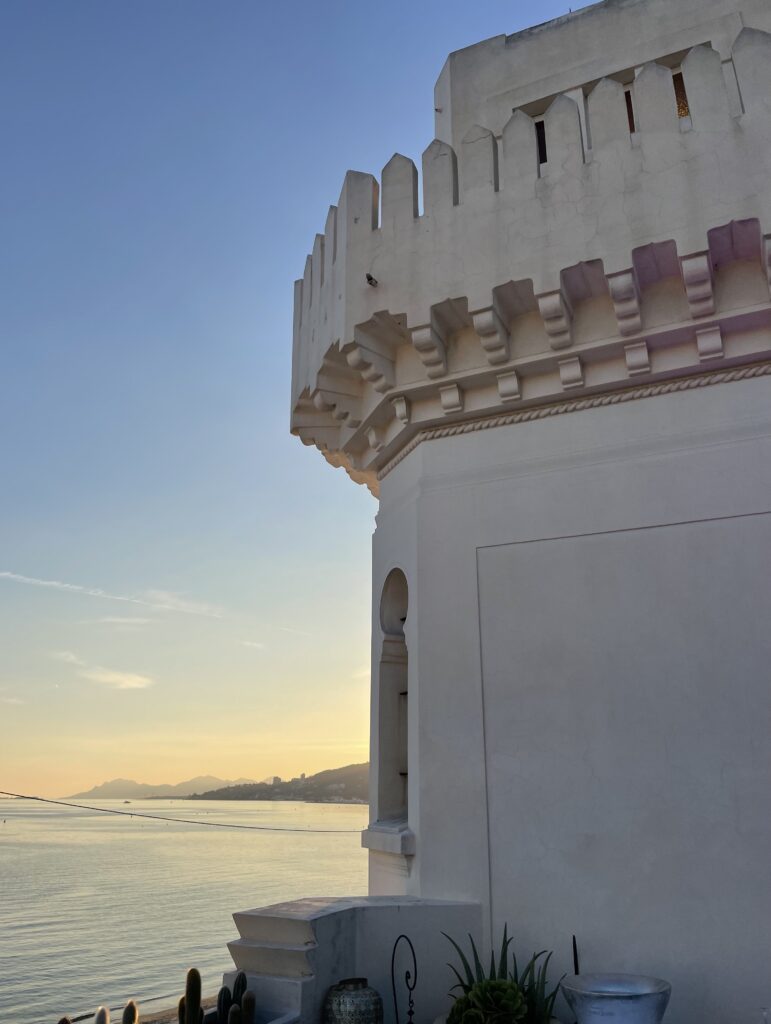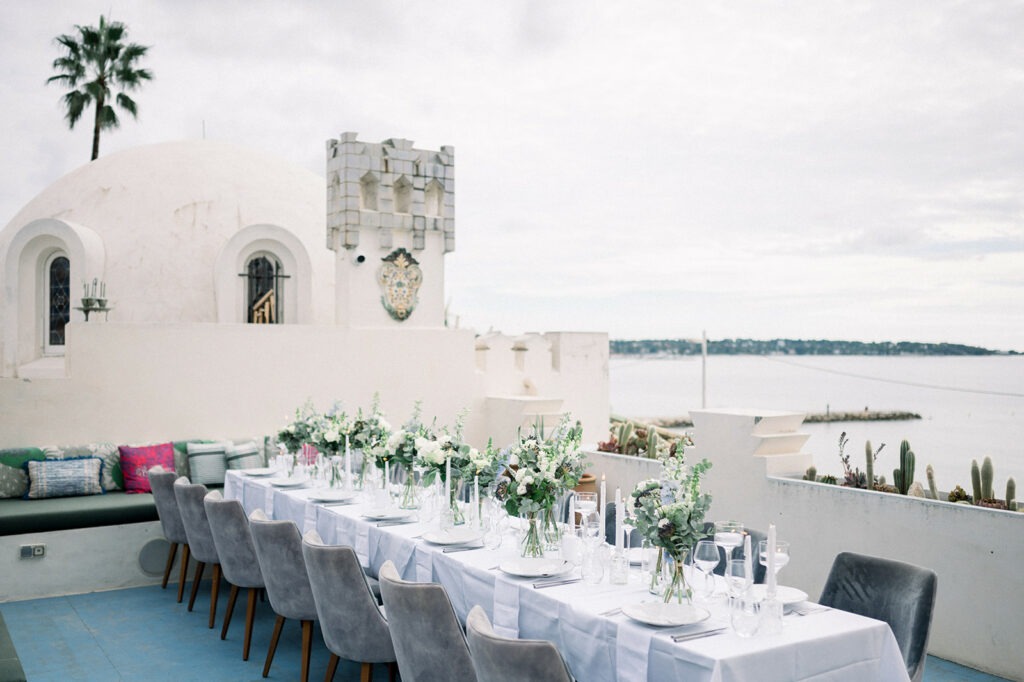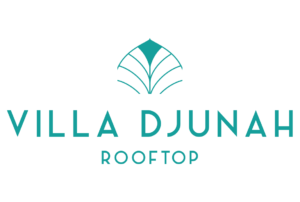 Our rooftop terrace with sea-view from Juan-les-Pins to the Cap d'Antibes
Among the many assets of the Villa Djunah, our exclusive rooftop will blow your mind as it gives off a view from Juan les pins to the Cap d'Antibes all the way to the islands, that is what makes it a rare and unique place to be here in the South of France.
Off the second floor of our Villa, in between our beautiful structures, we welcome you from October to May for our Sunday Brunch and from June to September from 19:00 to come have a drink and discover our mezzes selection and our famous mezzes snacks.
It's the ideal occasion to make the most of pre-drinks or an afterwork drink with your friends or family whilst admiring one of the most outstanding sunsets of the French Riviera.
Brunch Relaunch: September 2023