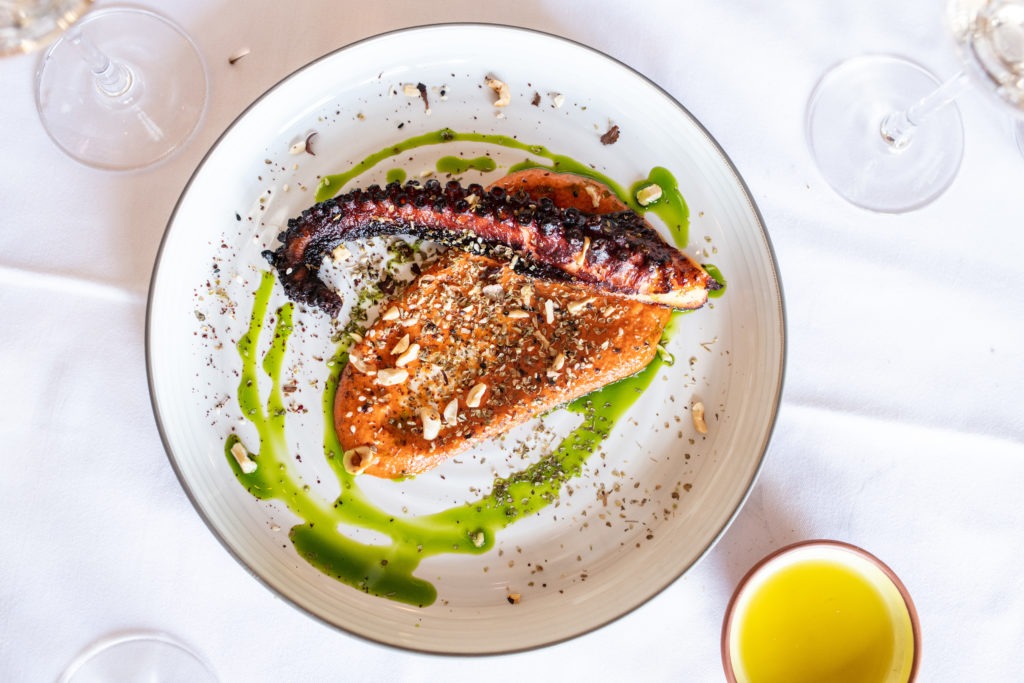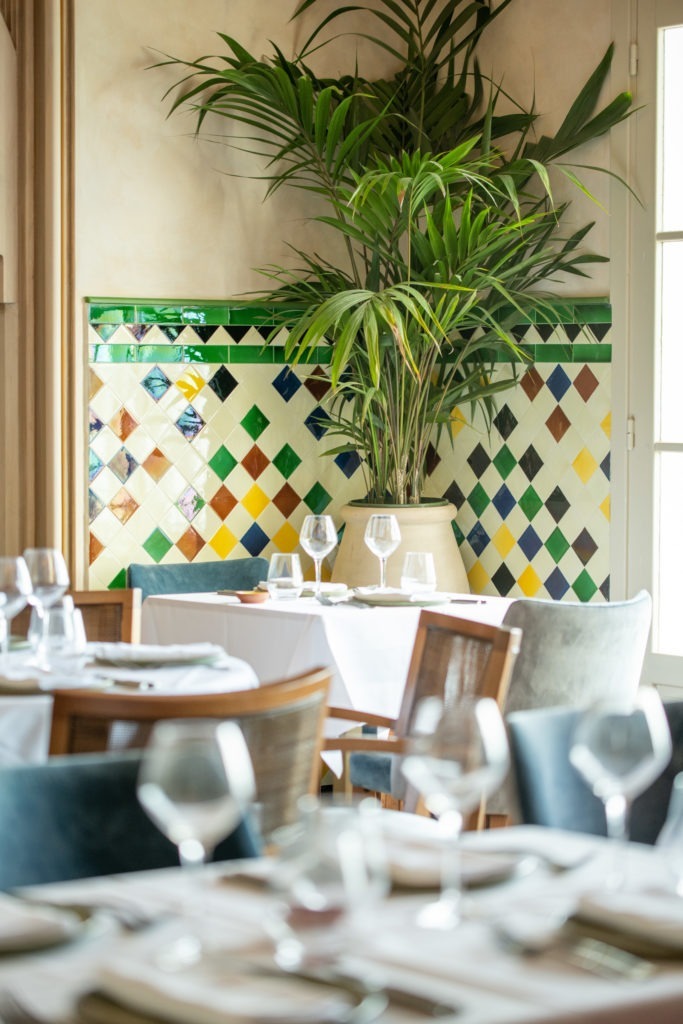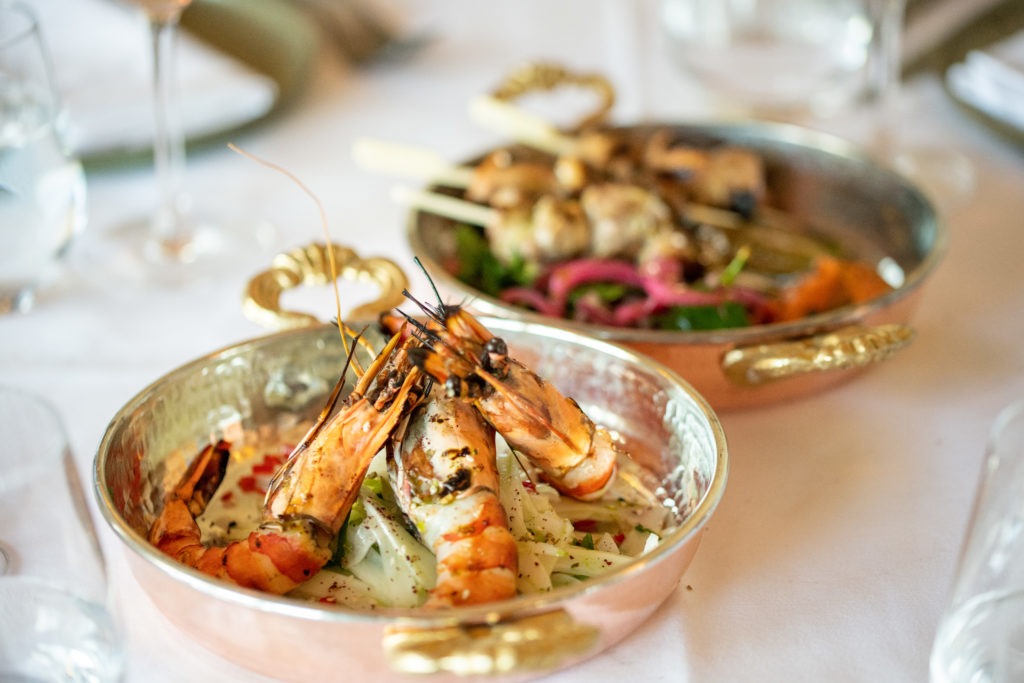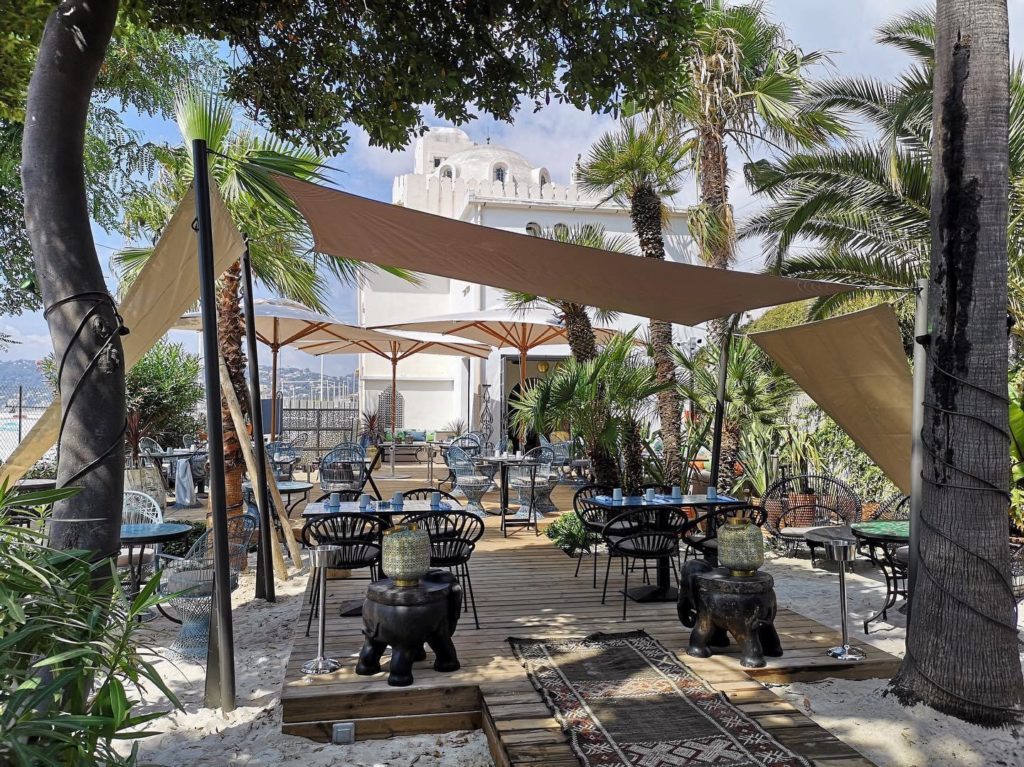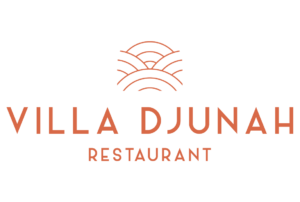 Villa Djunah : A unique Restaurant in Antibes Juan-les-Pins 
Dimitrios Chartavelas, formerly from Hovarda, and his team will give you a special Juan-les-Pins restaurant experience, and a touch of the unexpected… With sharing and generosity at the heart of what we do, come and experience Villa Djunah !
Mediterranean flavours in an exceptional setting
Start off your evening with our unique selection of mezzes. These Lebanese delicacies are perfect to share with your guests and whet your appetite. Then bite into our signature fire-grilled dishes such as Tomahawk, Rack of Lamb or whole fish where a show will await you at the dinner table!
On top of our authentic pieces of meat, a large selection of tasty and fresh vegetarian and vegan meals are also available.
At Villa Djunah, there is something for everyone!
Across our gardens, main terrace or within our historical villa, you will be sure to enjoy a unique and breathtaking moment.
The sommelier has created a carefully selected wine offering where guests are encouraged to choose from small and independent vineyards from the region.
Available upon request for group dining, business lunches, drinks parties, celebrations, corporate dinners and private hire.
Private parking with valet service
The Authentic Greek Head Chef, Dimitrios Chartavelas
From humble beginnings, to following the American dream, falling into a job that quickly became his passion.
Dimitrios' culinary career has taken him across the globe, from Miami, to London and most recently Saudi Arabia. Although inspired by modern and innovative Western cuisine, the authentic flavours of home, soon had Dimitrios running towards his roots.
From heading up the kitchen in fine dining Aegean restaurant Okto (in Riyadh), to launching Hovarda, London's successful Aegean cocktail restaurant, not to mention his years at Yosma, a famous Turkish Meyhane in London, Dimitrios' experience has only furthered his passion for the faraway flavours of the Orient.
Eastern Promises, Djunah Delights.
This spring, Dimitrios' talent and passion adds extra zest and vibrancy to the already distinctive Villa Djunah menu.
Infusing the two culinary worlds, modern Mediterranean and traditional Arabic, Dimitrios delights in creating authentic experiences, with fresh, honest food, falling perfectly in tune with the essence of Villa Djunah, fresh, vibrant with a touch of spice.
So, join the jet-set and succumb to the Djunah vibe at the majestic Juan les Pins restaurant.
Enchanting gardens, seductive cocktails and eclectic musical nights, life in the South just got a lot more interesting.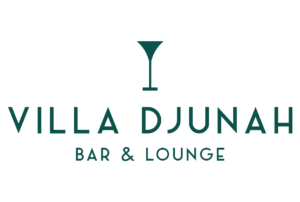 Villa Djunah Bar & Lounge: refined cocktails, a rooftop and live music
Every night of the week, Villa Djunah invites you to its bar & lounge offering a curated selection of timeless classics and refined and audacious cocktails inspired by our own herb garden and the fresh produce and flavours of our region. An enchanting combination of new creations and custom classics.
Ideal for pre-dinner drinks or to spend the evening amongst friends, it also transforms into a festive hotspot for both music and party every week end from 12am to 3am. Check Villa Djunah's events agenda to get a view of our theme nights during the season!
Our favorite : Le Rhumba, made from rhum plantation pineapple, hazelnut liquor, vanilla liquor, pisang, chilli syrup, lime and pineapple juice.
And if you're fancying a cocktail without alcohol: The Mint Berry Smash is the one for you, made from raspberries, blackberries, mint leaves, agave syrup and sparkling water will be perfect to cool you down after a sunny day in the South of France.
If in the search of a more intimate moment, our hidden terraces and rooftop overlooking the Mediterranean are also available, making it a unique destination in Antibes – Juan les Pins.
Walk-ins accepted
Private parking with valet service
Tuesday to Sunday 7pm-3am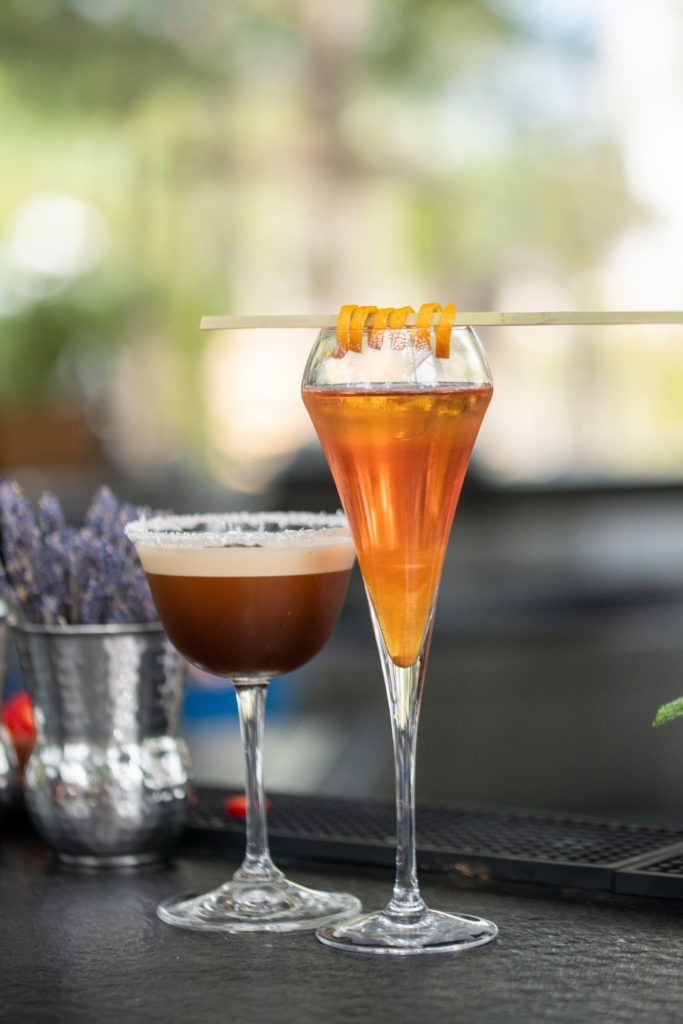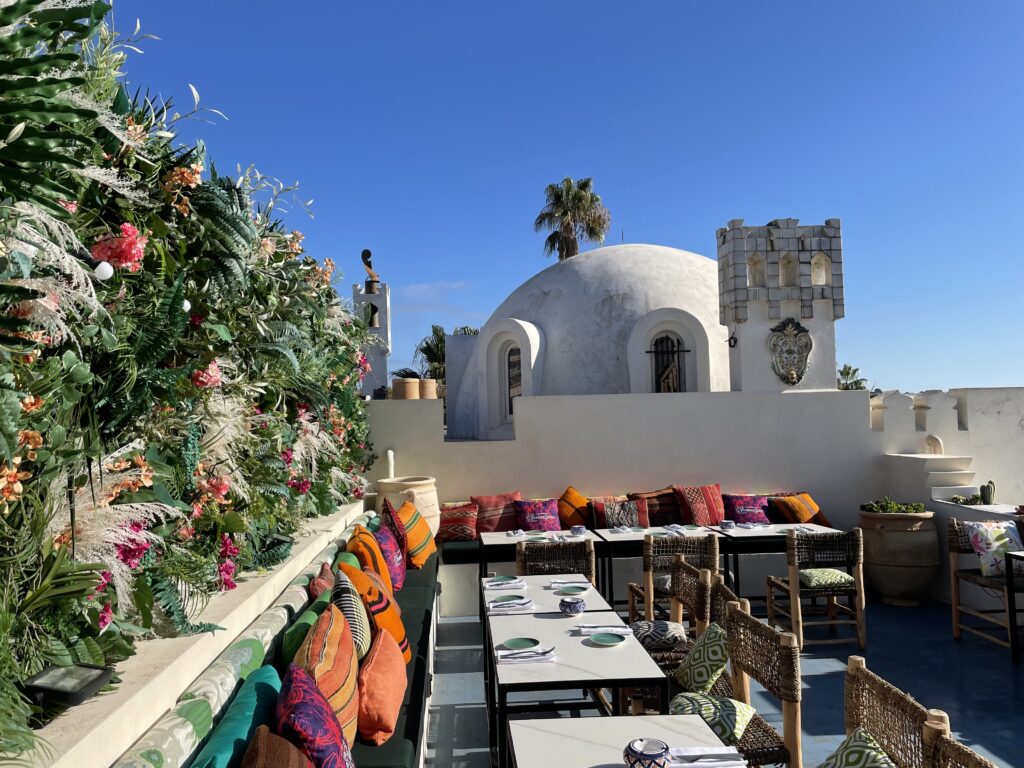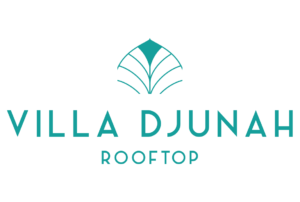 Among the many assets of the Villa Djunah, our exclusive rooftop will blow your mind as it gives off a view from Juan les pins to the Cap d'Antibes all the way to the islands, that is what makes it a rare and unique place to be here in the South of France.
Off the second floor of our Villa, in between our beautiful structures we welcome you from October to May for our Sunday Brunch and from June to September from 19:00 to come have a drink and discover our mezzes selection and our famous mezzes snacks.
It's the ideal occasion to make the most of pre drinks or an after-work drink with your friends or family whilst admiring one of the most outstanding sunsets of the French Riviera.
Are you looking for an intimate place for a unique moment? Our rooftop is ideal for all types of events such as a private dinner, an engagement party or anything else. The rooftop can accommodate up to 30 people reception style. Discover our brochure  and contact us for a personalized quote.
Private parking with valet service