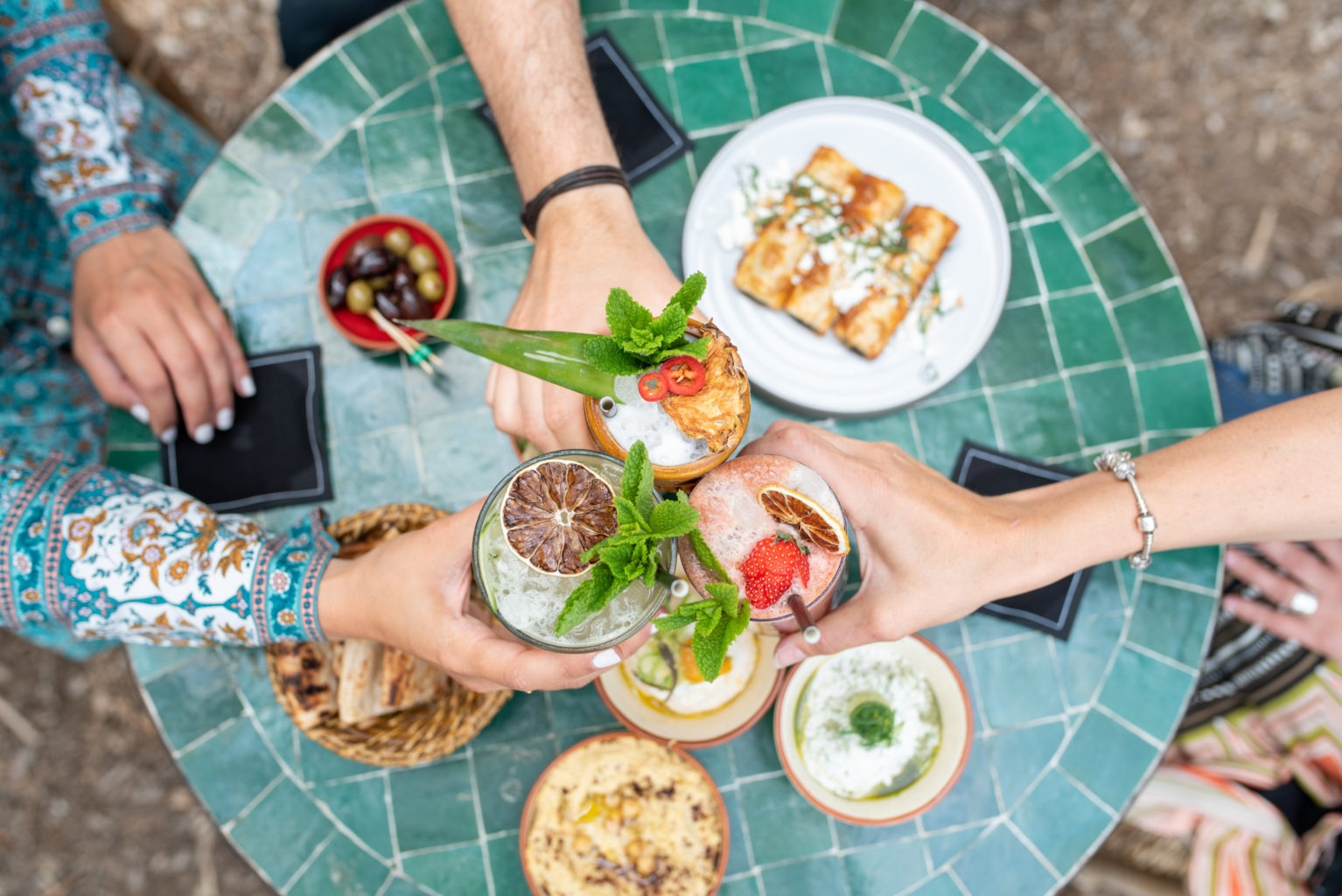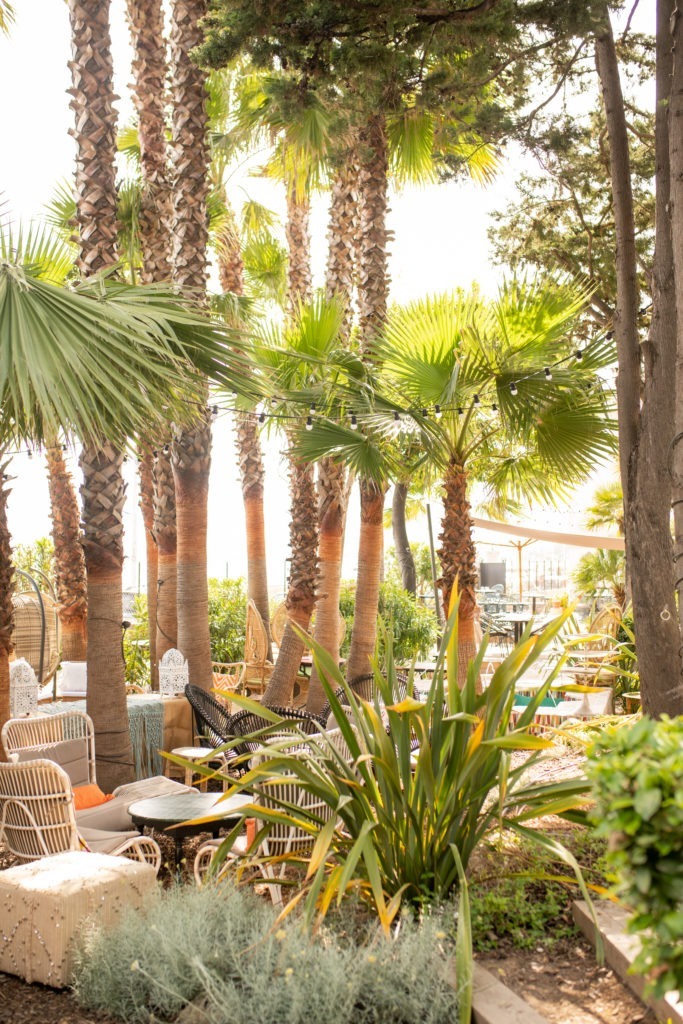 Two bars, two restaurants, one destination
Each of our offers – Restaurant, Bar and Gardens – is a destination in itself where you will find a warm welcome, distinctive flavours and beautiful surroundings. Inspired by our Moorish heritage, our team seeks unique and flavoursome ingredients, spices and textures from across the Mediterranean region, with a genuine emphasis on fresh and locally sourced produce.
Discover our Middle-Eastern inspired menu offering you a touch of the unexpected.
7PM-11.30PM (Friday & Saturday Every night, Villa Djunah invites you to its cocktail bar offering a curated selection of timeless classics and refined and audacious cocktails inspired by our own Herb Garden and the fresh produce and flavours of our region. An enchanting combination of new creations and custom classics…
Walk-ins accepted & VIP table bookings after 11PM
6:30PM-4AM (Friday & Saturday) Djunah Gardens are the little sister of the neighbouring Villa Djunah. Blending style and comfort during daytime and on Sunday Brunch, they transform into a festive place in the evenings.
Summertime only
A rich past, a promising future
Villa Djunah has brought a touch of exotic elegance to the Côte d'Azur for almost a century. An exciting new chapter in its history has opened – rekindling an enchanting past.
Originally known as Villa El Djézaïr (Algeria in Arabic), the building was commissioned as a private villa by Camille Chrétien in 1922. Revolutionary in its time, the building was designed by a local architect, Ernest Truch, to reflect Chrétien's memories of travels to Algeria and his love for the country's neo-Moorish architecture.
In 1999, the Villa was declared a monument of historical importance and given the French Heritage Commission's "20th Century heritage" label…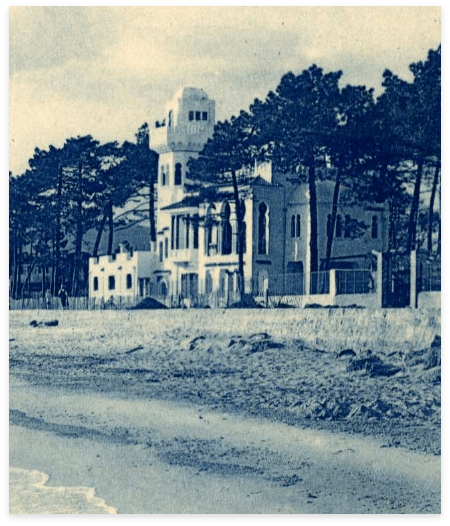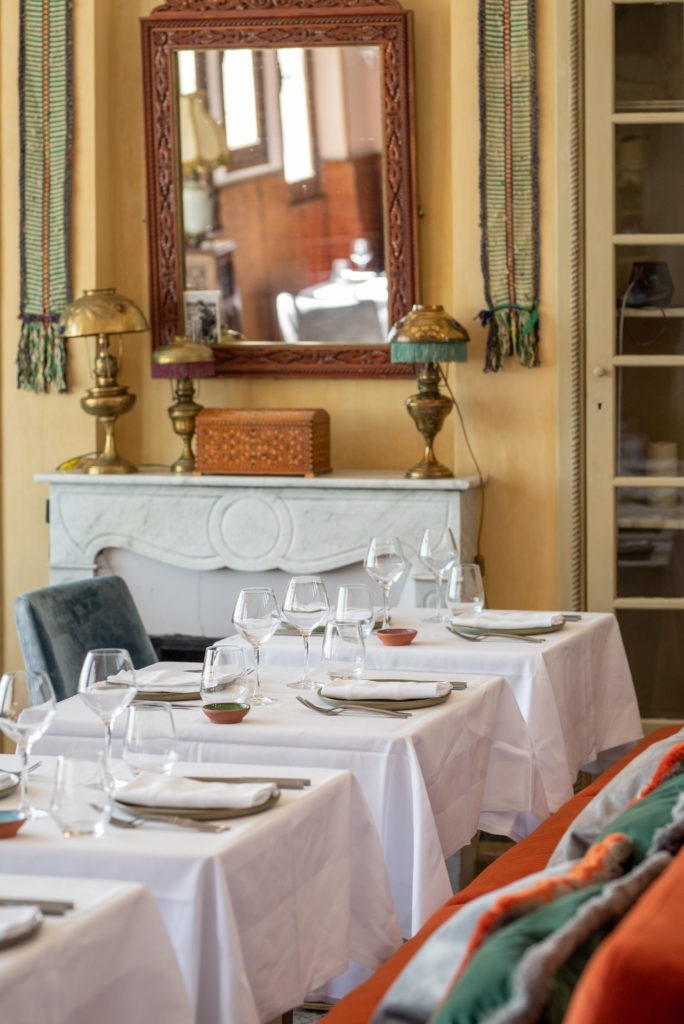 Villa Djunah is a hidden gem for all types of events, both professional and private, product launches, birthdays, weddings, etc.
Choose from our curated menus or let our culinary team design a menu suited to your tastes and occasion.
To request a quote, please get in touch at
event@villa-djunah.com
+33 7 89 06 57 37