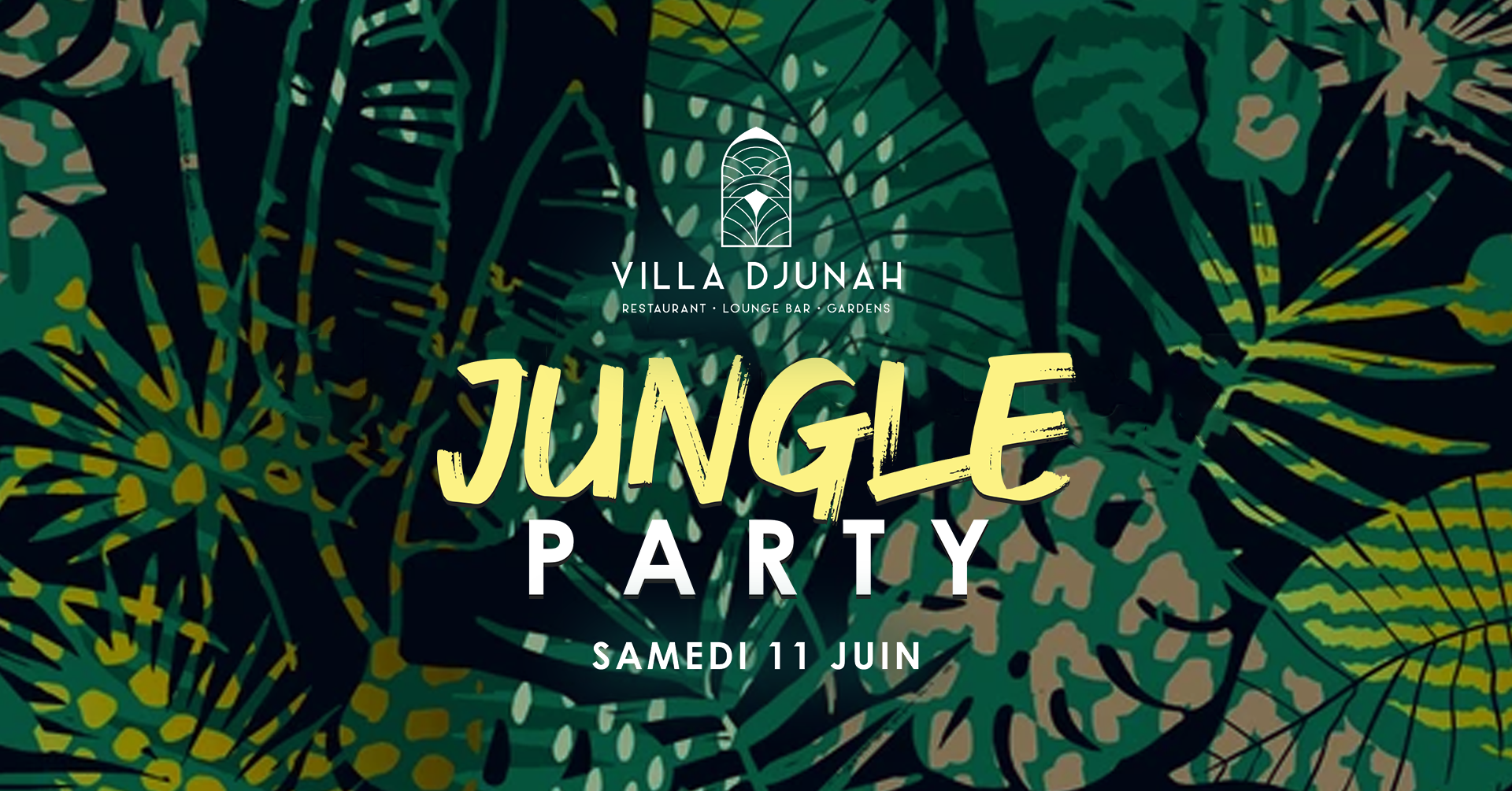 We invite you to our Jungle party on Saturday 11th June starting at 6pm!
Looking for somewhere crazy and wild? Can't you hear Villa Djunah's calling you?
The evening will start at 6pm and last until 5am if you let it! 
If you're looking for a feast beforehand to help you dance the night away, come and make the most of our festive restaurant opening from 7pm ; where mezzées, signature dishes and desserts will please your appetite. At Villa Djunah, there is something for everyone!
From 8pm follow the throbbing beats into the heart of the Djunah jungle and lose yourself to the ferocious mixes of our resident DJ, as you dance the night away under a canopy of stars.
Our DJ will make sure to awaken the crowd with the most iconic mixes out there! Villa Djunah will be shaking! We are counting on you to help that happen.
The only place I can think of for someone to be on the 11th of June is… The Villa Djunah Jungle of course!
We are expecting you to rock your wildest outfits! 
Make sure to book in advance to ensure your place at our epic jungle party, availabilities are limited you mustn't forget! 
Join the Djunah revelation…
𝗥𝗲𝘀𝗲𝗿𝘃𝗮𝘁𝗶𝗼𝗻𝘀 & VIP +33970683150
Valet service every evening 10 €
Looking for a unique venue for a private event?
With a number of privitasable spaces, Villa Djunah is the perfect venue for weddings, birthdays, bar mitzvahs and more. Contact us and create your own bespoke Djunah experience.