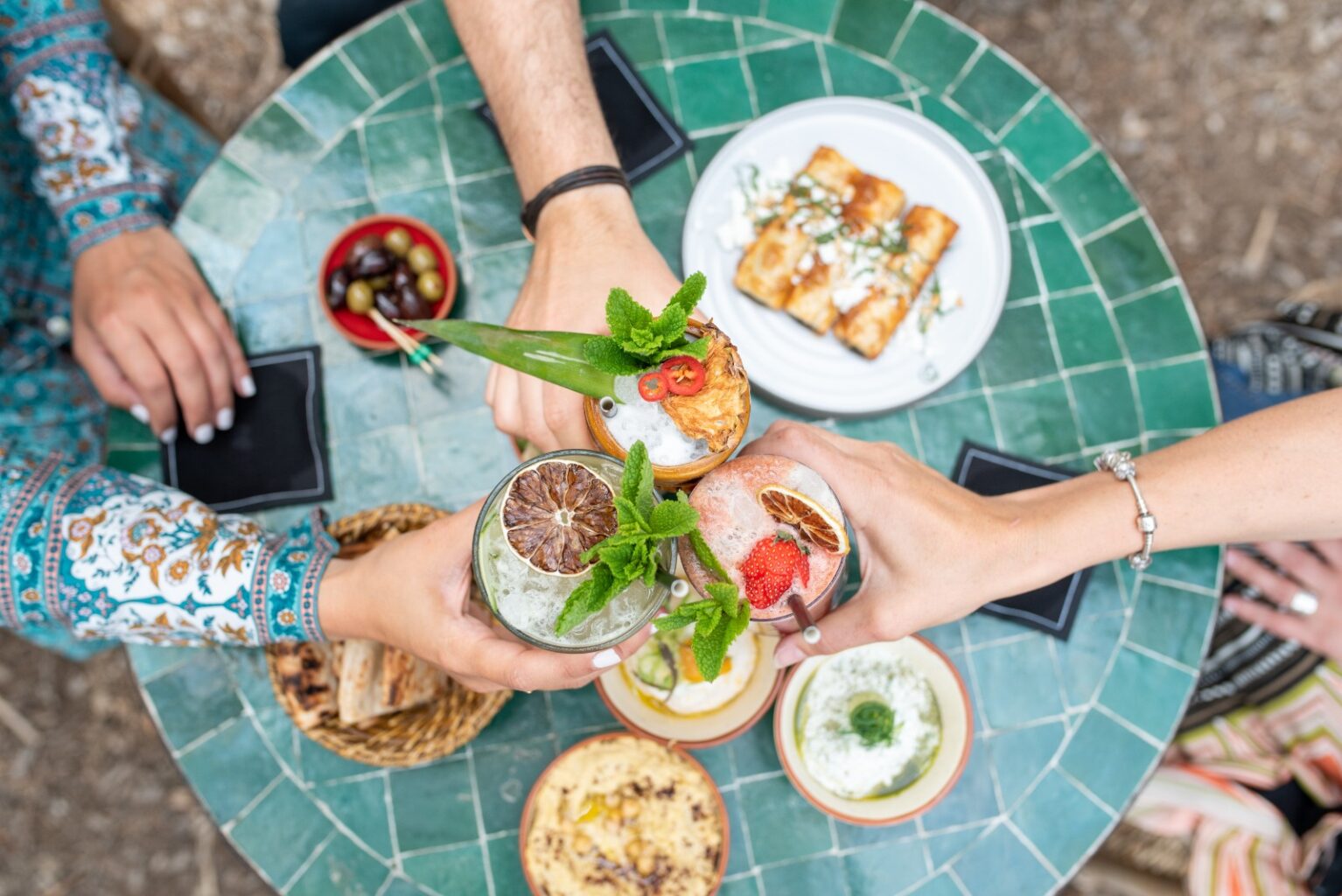 '' Take my hand, let's dance ''
Step through the gates into our mythical gardens & join us for our twice monthly Festive Brunch.
Helping you keep the weekend vibe alive we up the tempo to our usual Sunday Brunch…
Ladies and gentlemen, this isn't your standard Brunch, it's time to let loose, let the ambiance wash over you and add a little touch of crazy into your afternoon.
Delectable cocktails, flavoursome oriental inspired menu, and utopian gardens unique to Juan les Pins will seduce you from the moment you step through the gates.
So, make like goddess Thalia (goddess of festivities) and indulge in a divine brunch for a 𝐦𝐲𝐭𝐡𝐢𝐜𝐚𝐥 𝐚𝐟𝐭𝐞𝐫𝐧𝐨𝐨𝐧, dancing the afternoon away in one of the most incredible 𝐬𝐞𝐭𝐭𝐢𝐧𝐠𝐬 𝐨𝐧 𝐭𝐡𝐞 𝐂𝐨𝐭𝐞 𝐝'𝐀𝐳𝐮𝐫.
With some of the finest DJs on the French Riviera headlining our 𝐅𝐞𝐬𝐭𝐢𝐯𝐞 𝐁𝐫𝐮𝐧𝐜𝐡, you'll be wishing it was Sunday every day of the week.
We've only got one thing on our mind, fun, fiesta and good times are on the menu, so save the date(s), follow the crowd & enjoy every drop of your weekend!
Don't fancy eating but want to join the party? Our lounge 'garden' bar is the perfect hang out for an animated Sunday and if you do get a little bit peckish our Mezzes are available until late!
Not only can you dance your way through the afternoon, our DJs go back-to-back to keep you dancing late into Sunday night!
A little party never hurt nobody…but remember friends book your tables early, as we book out quickly!
Festive Brunch : The Line Up
Sunday July 4th – American Theme
DJ Kailly Jensen 12pm – 5pm  & DJ Rita Wharhol 17h – 23h
Sunday July 18th
DJ Sylow  12pm – 5pm  & DJ Rita Wharhol 17h – 23h
Sunday August 1st
DJ Kailly Jensen 12pm – 5pm  & DJ Rita Wharhol 17h – 23h
Sunday August 15th
DJ Kailly Jensen 12pm – 5pm & DJ TBC 5pm – 11pm
Sunday August 29th
DJ TBC 12pm – 5pm & DJ TBC 5pm – 11pm
𝗦𝘂𝗻𝗱𝗮𝘆 𝗕𝗿𝘂𝗻𝗰𝗵 𝗮𝘁 𝗩𝗶𝗹𝗹𝗮 𝗗𝗷𝘂𝗻𝗮𝗵 𝘁𝗵𝗲 𝗱𝗲𝘁𝗮𝗶𝗹𝘀
° Served 12pm to 3pm
° 48€ per adult including welcome Prosecco, fresh juice of your choice
° Kids (0-3yrs) FREE (4-6yrs) 12€ (6-12yrs) 24€
𝗥𝗲𝘀𝗲𝗿𝘃𝗮𝘁𝗶𝗼𝗻𝘀
www.villa-djunah.com
+33970683150
info@villa-djunah.com
Valet service every evening and brunch 10 €