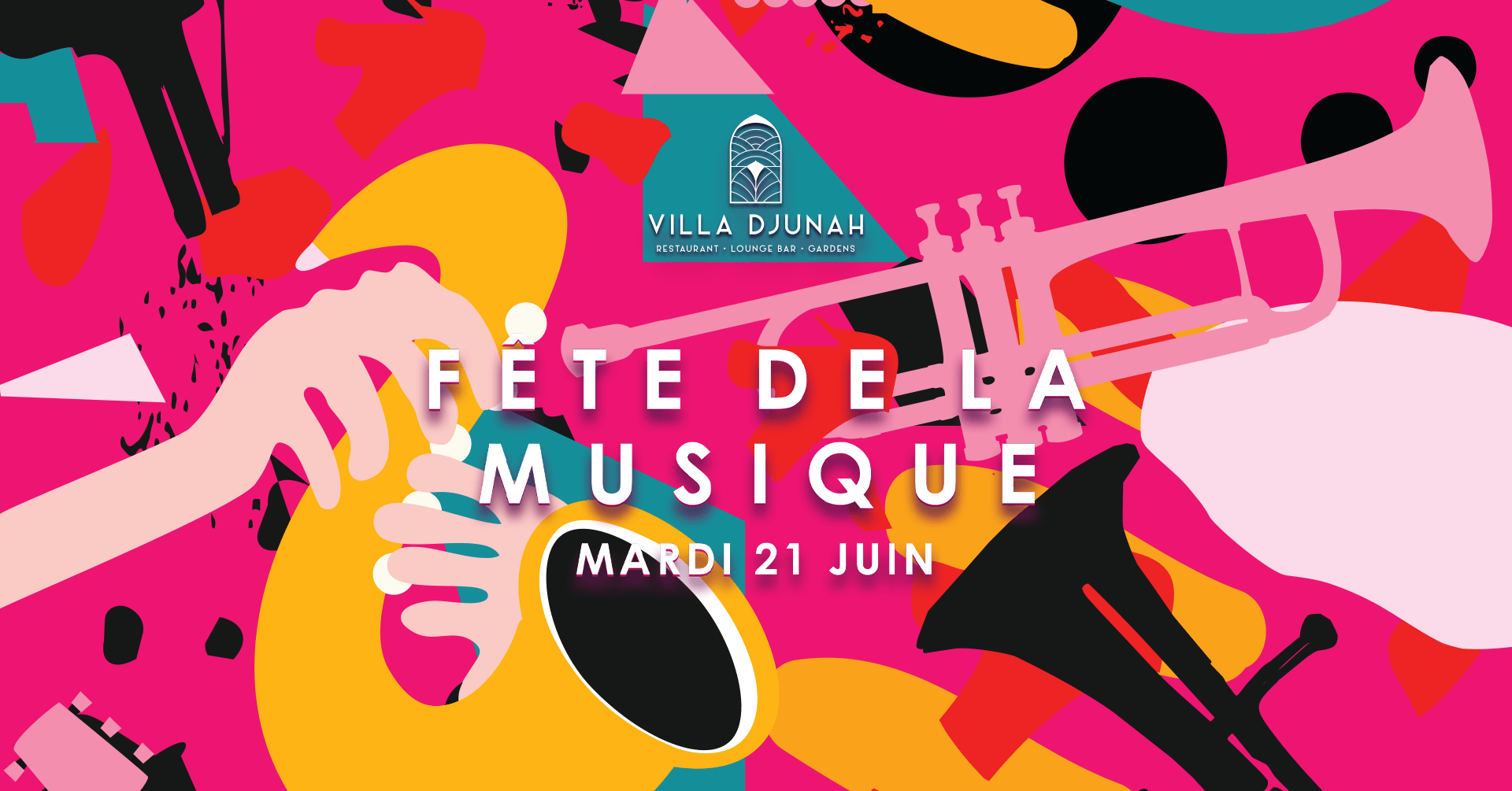 Come and spend your 21st of June at the heart of Villa Djunah! Not only is it the Fete de la musique but also the longest night of the year and the first day of summer! So don't miss out on our amazing party!
On this important day in France, we aim to make it a night to remember, celebrating all the different music genres such as classical music, jazz music, and all sorts of other music. 
That is why we invite you to celebrate this famous day in our amazing Villa Djunah! It's the perfect time to celebrate, make memories all at the beginning of summer!
Before the party, come along and see our menu a la carte in our restaurant that opens at 7pm, a large range of mezzés to share, signature dishes and homemade desserts! Don't forget to taste one of our signature cocktails to wash everything down nicely! 
We expect you all to be filled with joy and energy to make this night memorable. 
Live music band starting from 8pm until (don't know)
So, save the date, gather your friends and book your table for a fresh vibrant evening at Villa Djunah's fete de la musique. A night full of glitz and glamor on the Côte d'Azur… What more could you ask for?
Open from Tuesday to Saturday from 5pm to 5am and Sunday from 12pm to 5am .
Reservations & VIP +33 9 70 68 31 50
Or check out our website  www.villadjunah.com
Private parking and valet service available 10€